The Certified Athletic Trainer (ATC) is a medical professional who specializes in the prevention, assessment, treatment and rehabilitation of injuries and illnesses that occur to athletes and the physically active. As a part of a complete health care team, the ATC works under the direction of a licensed physician and in cooperation with other health care professionals.


Athletic Training at Morristown East has been provided by Rehab Group of Morristown to deliver quality health care to our student-athletes.


As health care providers, an Athletic Trainer is educated and qualified to:

Determine an athlete's readiness to participate in sports
Promote safe and appropriate practice, competition and treatment facilities
Develop injury and illness prevention strategies
Provide for on-site recognition, evaluation and immediate treatment of injury and illness with appropriate referrals when needed
Facilitate rehabilitation and reconditioning after injury
Provide scientifically sound health and wellness information

Should your athlete be injured and you have questions regarding their medical care or the need for a possible referral please contact:

Timothy A. Utt, MA, ATC, LAT (865) 740-8612

or Rehab Group of Morristown (423) 317-9699

*****Morristown East Athletic Training would like to thank the following, for their continued support and dedication to East High Athletics.

Chris Cole, PT and Matt Barnes PT, ATC, LAT, Rehab Group of Morristown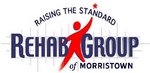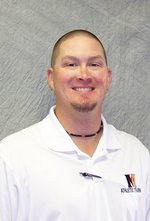 Timothy Utt

Education, Qualifications:
Bachelor's of Arts in Physical Education with a concentration in Athletic Training from Tusculum College.
Master's of Arts in Exercise Physiology, Masters of Arts in Sports Administration from Morehead State University.
National Athletic Trainers Association Board of Certification Certified.
Licensed in the state of Tennessee as an Athletic Trainer, since 2000.
American Heart Association, BLS for Healthcare Providers certified
19th year as an Outreach Certified Athletic Trainer provided by: Rehab Group of Morristown
Contact # Rehab Group of Morristown (423) 317-9699.
Personal:
I married formerly Rhonda Calgaro, in June 2009. We have two beautiful children, Cameron James and Catelyn Lily. I love to spend time with my family and in my leisure time, i love to play golf.